"Having expertise in both Commercial Insurance and Personal Insurance we will be more than happy to assist in any General Insurance related query."
---
Originally with a customer base predominantly in Lancashire, Martin Bird Insurance Brokers has grown to now have a customer base spanning the United Kingdom.
With one eye on the future and being very much a family business, over the years Alison Bird,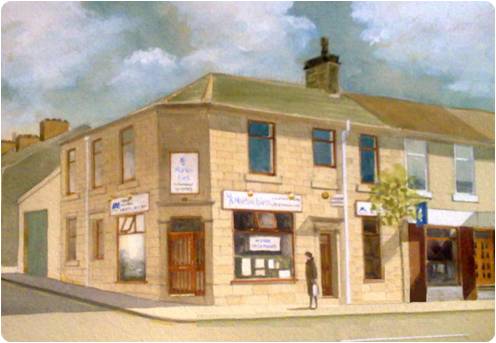 Paul Bird and Steven Bird are all proud to have joined the business as partners of the firm and will continue to grow the business whilst honouring the original business ethic of offering a top quality and personal service, whilst providing you the client with a suitable, individually tailored and competitively priced Insurance product to meet your specific needs.
Thank you for taking the time to find out a little bit about our service. In order to get the ball rolling please give us a quick call for an initial informal chat or EMAIL us and we'll get back to you.
Painting of Martin Bird Insurances' office by local artist Jim Riley.